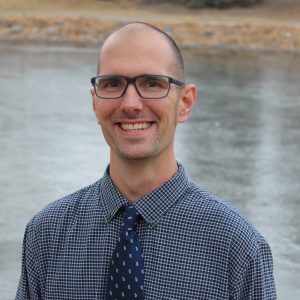 JOSHUA STEPHENS, L.M.F.T.
Joshua Stephens is a Licensed Marriage and Family Therapist. He received his Master's Degree in Arts in Marriage and Family Therapy from Regis University in 2012. Joshua has worked with at risk youth, court mandated clients, and the homeless population. His areas of specialty include anxiety, depression, and grief. Joshua is passionate about helping people grow in their relationships especially within their families. He is a Narrative and Experiential Therapist who enjoys using creativity as well as humor as a part of the therapeutic process. It is his belief that therapy can be enjoyable as well as beneficial. Whether it is in individual, marital, or family therapy, Joshua strives to help each person become who they were created to be.
Josh is originally from Oklahoma. He has been in Colorado for thirteen years. During this time, he has become married and now has three children. In his spare time, he enjoys hiking, cooking, playing the bass guitar, and spending time with his family. 
Locations Josh is based out of
Arvada Location
12500 W. 58th Ave. Suite 211
Arvada CO 80002
Westminster Location
2010 W. 120th Ave. Suite 105  
Westminster CO 80234
Online Catholic Counseling
For more information about Online Catholic Counseling