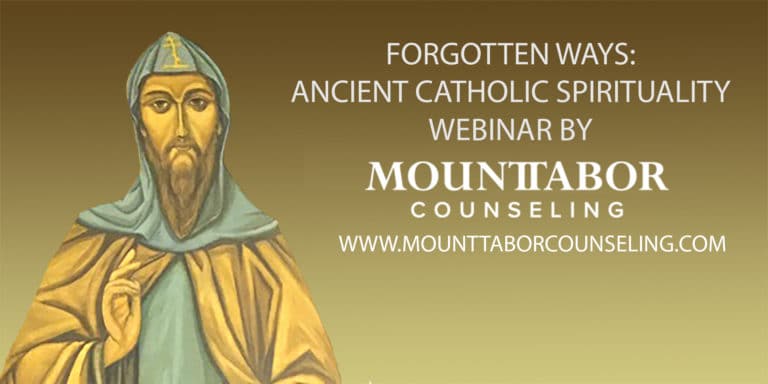 Most Catholics in the Western Tradition don't realize they are missing out on a huge part of their own spiritual inheritance. Catholic Spirituality is a nearly 2000-year-old tree with deep, deep roots and a richness far beyond what we are normally taught. In this unique time, we are being challenged to live a more deeply-rooted spiritual life. Unearthing our own rich inheritance may give us the very guides and tools needed to respond to that challenge.
BRIEF OVERVIEW:
St. John Cassian is often called the founder of Western (Roman) Monastic Way of Life.

We as Catholics are always encouraged to look towards the Monastic life in order to understand our own prayer lives and spiritual journeys.

St John Cassian is eminently practical in his spiritual counsels:

Instead of abstract concepts on prayer, he teaches us how to get there through specific fasting.

He teaches us the remedies for the Vices so we can grow and learn from the wisdom of the Early Church.

Come learn about the Spiritual Tradition which is yours by your Baptism.
EVENT DETAILS:
Who: Dcn. Basil Balke MA, MTh. Hold a Masters in Counseling Psychology and a Masters of Theology in Eastern Christian Theology. He is a specialist in the application of ancient spirituality to modern times and issues. The founder of Mount Tabor Counseling, a Catholic counseling practice in Colorado. The Founder of the Center for InMinistry Development, a columnist for Our Sunday Visitor's "The Deacon" publication, and most importantly a Husband, Father of three daughters, and a Deacon in Ministry within the Ruthenian Byzantine Catholic Church and Russian Greek Catholic Church.
What: ONLINE WEBINAR – The seminar will be a 1 hour zoom Webinar. 30 minutes of presentation and 30 minutes of questions.
When: Every Tuesday in May at 7:00pm (exact dates: May 5th, 12th, 19th, 26th)
Where: Online from your desk- or wherever you're holed up b/c you're probably quarantined like the rest of us =P
OTHER DETAILS
Cost for Webinar I: The Webinar is free, though donations are accepted. Space is limited so sign up today!