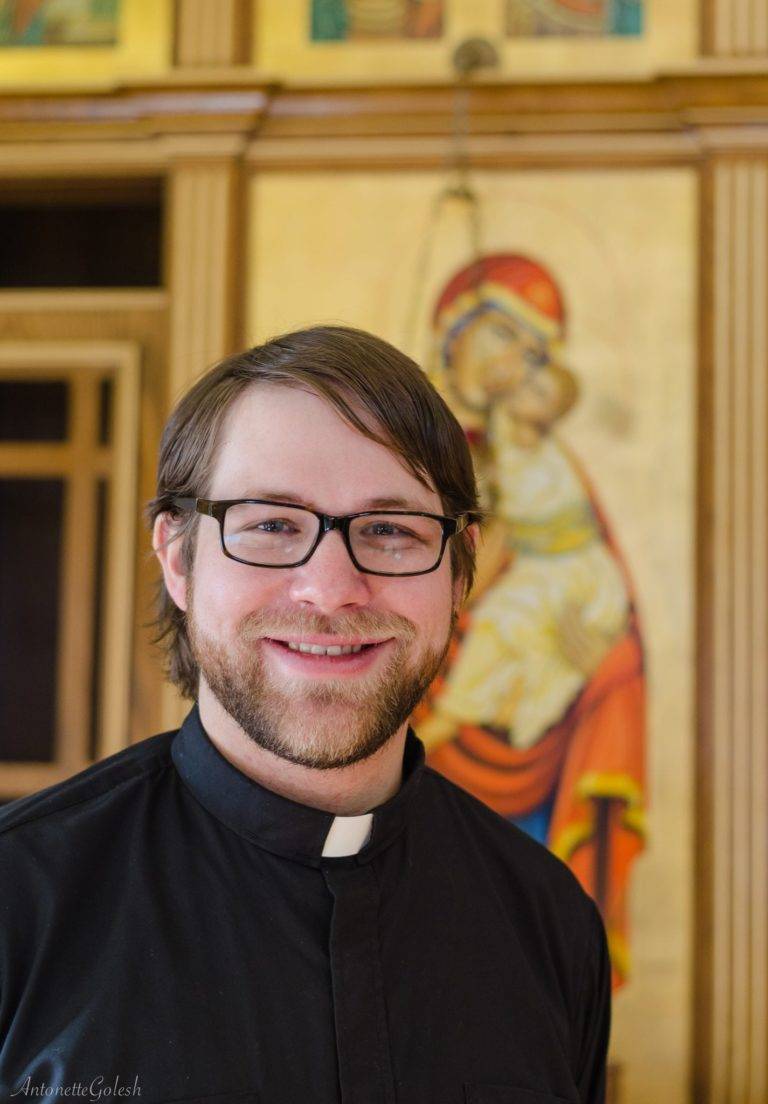 Deacon Basil Ryan Balke M.A. M.Th. LPCC
Deacon Basil currently holds licensure as a Professional Counselor Candidate in the State of Colorado and has a Master of Arts degree in counseling from Regis University. He also has advanced training in marriage and family therapy and has experience working with couples and families. Before becoming a therapist, Deacon Basil was a youth minister for eleven years where he worked with thousands of young people.
In addition, Deacon Basil is a married deacon with the Ruthenian Byzantine Catholic Church (one of the 22 eastern churches which make up the Universal Catholic Church) and holds a Masters of Theology from the University of Balamand and the St. Stephen's Diploma in Eastern Theology. He is a Lecture in Pastoral Counseling at St. John Vianney Theological Seminary, and a regular contributer to Our Sunday Visitor's Deacon Digest He is passionate about helping individuals, couples, families and groups through integrating the Catholic spiritual life and mental health. To schedule an appointment with Deacon Basil, email at basil.balke@mounttaborcounseling.com or call at 303-422-1567.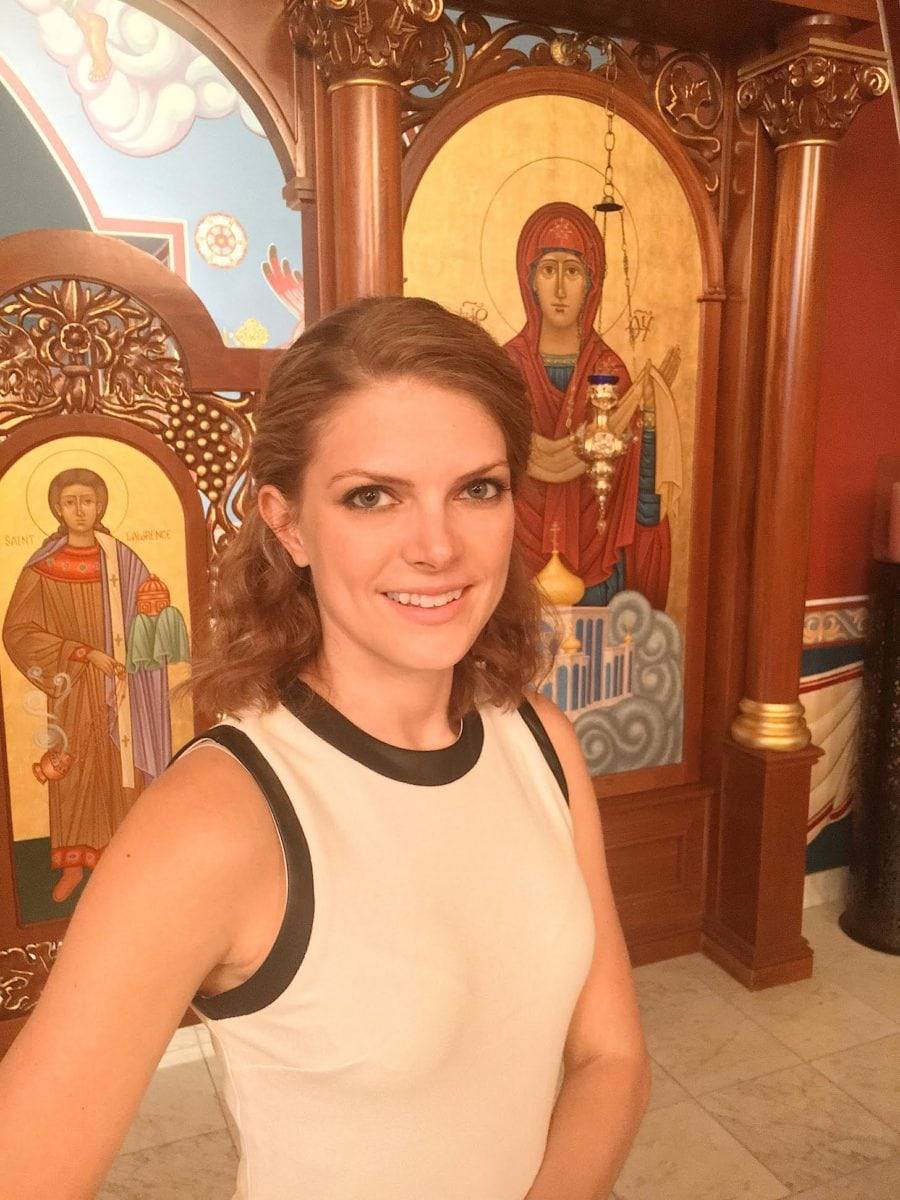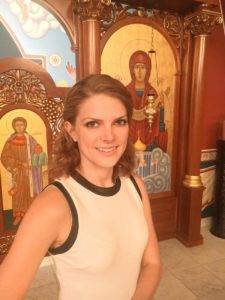 Cherie Trentini M.S. LMFT
Cherie currently holds licensure as a Marriage and Family therapist in the State of Colorado and has a Masters of Science in Marriage and Family Therapy from Capella University. She also obtained her bachelors in Mental Health from Franciscan University where she also enjoyed studying Theology.
Not only does she enjoy helping couples learn to better communicate and strengthen their relationship and family life, she enjoys working with children and adolescents. Cherie also specializes in working with women with overcoming depression and anxiety and specifically in trauma and pregnancy related experiences. Cherie's passion is to work with individuals, couples, children and adolescents to provide them a place for healing and wholeness, to discover their worth and to live life passionately. To make an appointment with Cherie call 303-422-1567 or email her at Cherie.Trentini@mounttaborcounseling.com.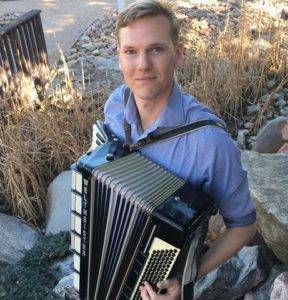 Chris Wojdak MS. LPC. MT-BS. NMT
Chris Wojdak is licensed as a Professional Counselor in the State of Colorado, as well as a Board Certified Music Therapist. He studied at Nazareth College of Rochester in New York State where he received his Masters in Creative Arts Therapy/Music Therapy, as well as University of Colorado Denver where he took additional coursework in counseling and psychotherapy. His primary specialties are children and adolescents with mental illness, experiences of trauma, abuse and neglect, developmental disabilities, and chronic/terminal illness. Chris utilizes a relational, neurobiologically informed and developmentally sensitive approach to therapy that focuses on addressing specific, functional goals and assisting each client in reaching their full potential. He has worked in public schools, residential facilities, and private agencies in both Colorado and New York.
Chris is a member of St. Rafka Maronite Church. He is passionate about Eastern Catholic spirituality, ancient and medieval philosophy, and the integration of Catholic thought and mental health practice. To schedule an appointment with Chris, email at christopher.wojdak@mounttaborcounseling.com or call at 303-422-1567.
Sheryl is currently in her final semester as a Master of MentSheryl Robertsal Health Counseling student at Adams State University.  She is pursuing a LPCC licensure which will be obtained by June, 2019. Sheryl received a Bachelors of Arts in English and Communications from University of Colorado, Boulder in 1988. Sheryl is currently an intern at TRU Community Care Hospice as a grief and loss counselor.
In addition, Sheryl also lived for twelve years in the South East Asian country of Cambodia as a missionary where she lived and worked with her husband of thirty years and their ten children.  Both these life experiences has sparked her counseling research interest in Third Culture Kids, cultural acculturation and adaptation for expatriate workers, and grief and loss in the elderly.Sheryl utilizes an existential, Adlerian approach to therapy which honors each individual's experience while empowering clients to build resilience, solve problems and approach life with hope and courage. Sheryl will be seeing clients out of the Longmont office where she hopes to serve couples, adolescents and older adults.  
In addition to her counseling career, Sheryl is the mother to ten children and four (and counting) grandchildren. In her free time, you can find her curled up in front of a fire with a Russian novel and pot of tea, working in her garden, or reading to her children.  Sheryl can be reached at sheryl.roberts@mounttaborcounseling.com.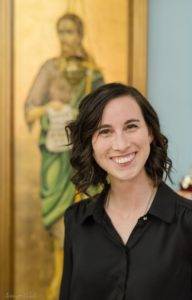 Sara holds a Masters of Arts in Theology from the Augustine Institute and is currently pursuing a M.A. in Counseling from Regis University. She loves exploring the relationship between heart, mind, and soul. With a background in writing and story-telling, Sara believes in the power of narrative, meaning she thinks people need to sit down with a good novel and a hot mug of tea more often. As Aristotle once said, stories tell us who we are. She also writes for the Catholic Apostolate Center blog. She can be reached at sara.stacey@mounttaborcounseling.com.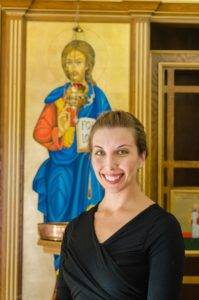 Brittany helps with various administrative tasks and website content. She is passionate about helping people feel comfortable and supported in their search for psychological and spiritual healing. This comes mainly from her own experience in receiving healing through counseling and spiritual direction, as well as in being a witness to the healing others have experienced from these therapies. In addition to working with Mount Tabor, Brittany has been a writer for Catholicmom.com and a physical therapist assistant specializing in the treatment of chronic pain and other chronic conditions.
Brittany is currently a Masters student in Clinical Mental Health Counseling from Adams State University. 
At Mount Tabor Counseling we utilize a number of spiritual methods in line with Church teaching, while utilizing the latest in Cognitive-Behavioral, Systemic, Gottman, Emotionally Focused, Music Therapy,  and Logotheraputic Approaches. All of these methods are in line and accepted by Roman and Eastern Church, and are aimed at spiritual as well as psychological healing.