Marriage Counseling – Assessment Phase
The Assessment is a concise and evidence-based evaluation that offers valuable insights into the overall health of your relationship. Conducted by a Therapist, who will provide feedback based on the assessment results, helping you gain a deeper understanding of your relationship. Moreover, you will receive personalized recommendations to assist you in making informed decisions about improving your relationship.
Following the assessment, if your therapist determines that therapy would be beneficial for your specific situation, they will create a personalized treatment plan. This plan will include a tailored recommendation regarding the most suitable type of therapy to pursue during the Treatment Phase. The goal is to provide you with the most effective and targeted approach to address your relationship needs.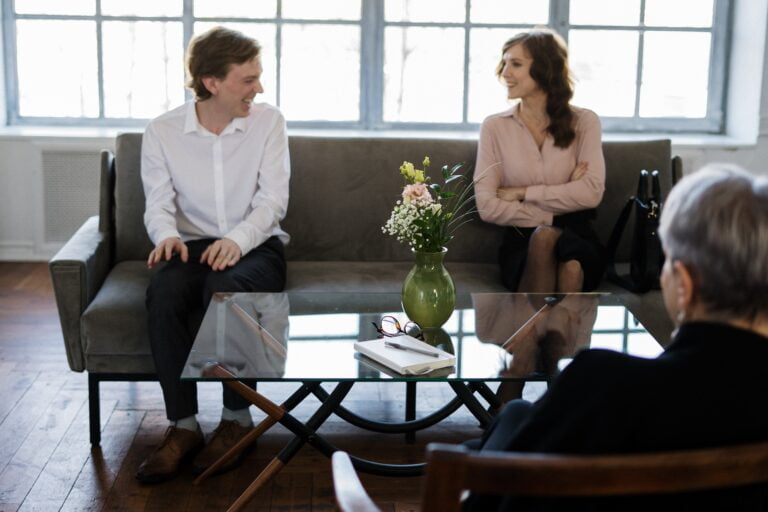 Upon completing the Relationship Wellbeing Assessment, both you and your partner will gain a deeper comprehension of the strengths and challenges present in your relationship. This assessment will empower you with the knowledge to take proactive steps in cultivating a more fulfilling, resilient, and stable partnership.
Furthermore, during your consultation, you will receive a comprehensive set of recommendations tailored specifically to your relationship. These recommendations will serve as a guide to help you and your partner address any challenges you may be facing. With these insights, you can navigate your relationship with a greater understanding and work towards building a stronger and more satisfying connection.
Books and Videos
Activities and Apps.
Workshops and presentations
Treatment Plan (If your counselor things you would benefit from Counseling)
What Would Treatment Look Like?